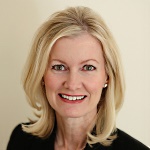 Dr. Susan R. Carter is a board certified ophthalmologist and specialty trained oculofacial plastic surgeon. At The Eye Center, she specializes in aesthetic surgery of the eyelids, reconstructive eyelid and lacrimal surgery, and nonsurgical treatments such as Botox™ and fillers for facial rejuvenation.
Dr. Carter is a nationally recognized expert in the field of ophthalmic plastic surgery. In addition to her busy clinical practice, she speaks at national meetings, trains colleagues in oculofacial procedures, and has published numerous peer reviewed journal articles and book chapters.
She is a fellow of the American Society of Ophthalmic Plastic and Reconstructive Surgery, ASOPRS, which requires completion of a clinical fellowship, original research, and both written and oral examinations. Since completing her oculofacial plastic surgery fellowship in 1996, Dr. Carter has spent over 20 years using her expertise, aesthetic sensibility, and compassionate nature to help her patients achieve optimal medical, surgical, and cosmetic outcomes.
Dr. Carter graduated from Yale College, summa cum laude, and the Yale School of Medicine before completing a residency in ophthalmology at the University of Calfornia San Francisco (UCSF). In order to achieve the highest level of training in oculofacial surgery, she completed a prestigious two-year ASOPRS fellowship at UCSF. Dr. Carter then joined the faculty at UCSF where she worked for seven years and became a tenured associate professor. While at UCSF, she had a busy surgical practice and performed research in the areas of cosmetic eye plastic surgery techniques and new treatments for diseases of the eyelids and orbit.
Dr. Carter has served on the American Society of Ophthalmic Plastic and Reconstructive Surgery Executive Committee as Secretary of Meetings and on the Skills Transfer Committee of the American Academy of Ophthalmology. In recognition of her clinical excellence and contributions on a national level, she has received both the Achievement Award and Senior Achievement Award from the American Academy of Ophthalmology.