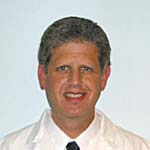 Dr. Arthur L. Siegel is an optometric physician whose practice is restricted to low vision rehabilitative care. He is currently the Director of Low Vision Services for multiple ophthalmology practices in New Jersey. In addition, Dr. Siegel is an educational and motivational speaker on low vision rehabilitative care for a variety of audiences.
Dr. Siegel is a consultant and Low Vision Panel Member of the New Jersey Commission for the Blind and Visually Impaired. He also serves on the Board of Directors, as well as the Advisory Board, of the Bucks County Association for the Blind and Visually Impaired in Pennsylvania. His other position within the Bucks County association is Director of Low Vision Education.
Dr. Siegel lectures to other physicians on low vision care at continuing education seminars. His speaking and lecturing also includes service agencies, senior centers, and any group seeking vital information on low vision rehabilitative care. He was a participating researcher in a recent major study on vision loss funded by the National Eye Institute and directed by Thomas Jefferson University Hospital in Philadelphia. Dr. Siegel was asked to join the Centrasight team for the new innovative IMT, Implantable Miniature Telescope, at Wills Eye Hospital in Philadelphia as well.
Low vision is defined as the field of care which helps people facing vision loss. A low vision physician is called upon when vision loss no longer responds to a change in eyeglass correction for a significant improvement in vision. The evaluations address vision needs and offer each patient whatever help is available through eyeglass corrections, counseling, education, rehabilitative skills, adaptive vision aids and direction to assistive agencies.
Dr. Siegel is the founder and creator of ASiegelOD-Rehab Forum.com which is designed to educate and promote his lecturing availability along with his personal goals. The Rehab Forum gives incentive and much hope to many visually impaired people. It also adds direction and guidance to those providing medical treatment along with those serving in the rehabilitative and teaching environment.