Contact lenses are small spherical pieces of plastic-like material shaped in a way to conform directly to your eye. They provide an artificial refracting surface to the human eye and shift the point of focus to land precisely on your retina. Some contacts not only correct vision problems but can also be used for cosmetic and therapeutic reasons. Believe it or not, Leonardo da Vinci first conceived this idea more than 450 years ago. If you have never worn contact lenses, the thought might be scary, exciting or even overwhelming. Wearing contact lenses can provide some advantages to wearing glasses, particularly if you lead an active lifestyle.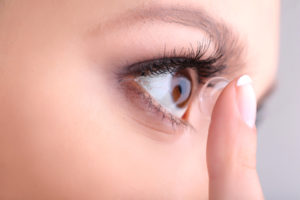 The Eye Center provides complete service when it comes to contact lenses. Contact lenses are not one size fits all. They must be individually fit to match the shape and size of your eyes. Our physicians and expert staff will help you find contact lenses that are the correct fit for you.
We offer many different types of contact lenses:
Soft & Hard Lenses – Lenses made of both hard and soft materials.
Toric Lenses – Lenses which are shaped like a slice of a donut, not like a slice of a beach ball.
Daily Wear Lenses – Lenses that need to be removed before sleeping.
Extended Wear Lenses – Lenses that are able to be worn overnight.
Disposable Lenses – Lenses that can be used for 1 day, 2 weeks, or 1 month before discarding.
Bifocals and Multifocals Lenses – Lenses that assist with both far and near sight.
Colored – Lenses with a prescription that can change or accentuate your eye color.
Theatrical Lenses – Lenses worn for cosmetic purposes, not to correct vision.
We want our patients to have healthy eyes and be comfortable in their contact lenses. Our knowledgeable contact lens staff is always available to offer personal service to first time wearers and also long time wearers. Patients are given thorough teaching sessions which include full education about contact lenses covering proper wear methods, good habits and thorough cleaning practices.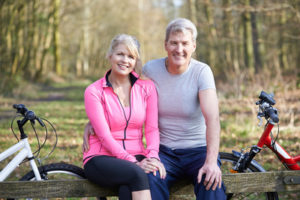 Each office has a fully stocked contact lens department with many different brands available. We also can process special orders. Our prices are as good as or better than most other retailers, including-1-800-CONTACTS. Most lenses are in stock for immediate purchase and, if not, they can be shipped to your home within 48 hours. We also offer convenient pick-up schedules at our 3 locations. Each office is open five days a week and we offer evening and Saturday hours at our Piscataway and Warren sites.